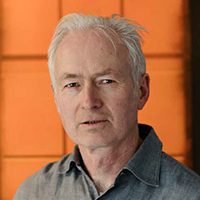 HUGH BUCHANAN was born in Edinburgh in 1958. The city instilled in him a love of architecture which he developed as a student of Drawing and Painting at Edinburgh College of Art.
After graduating in 1981 he worked on commissions for the National Trust and in 1987 was invited by the Prince of Wales to paint a series of interiors of Balmoral (right). In 1988 he was commissioned by the House of Commons to paint four interiors.
Hugh Buchanan's paintings are also in the collections of the Victoria and Albert Museum, Edinburgh City Art Centre, the University of Edinburgh, the University of Aberdeen, the Bank of Scotland, the Royal Bank of Scotland, Flemings Bank, Deutsche Bank, the National Trust for Scotland.
In 1987 he was one of Ten British Watercolourists shown at the Museo de Bellas Artes in Bilbao, Spain. In 1991 he exhibited at the Lincoln Center, New York. In 1994 he was given a retrospective by the National Trust at Petworth House.
In 1998 five works by Hugh Buchanan were included in the exhibition Princes as Patrons: The Art Collections of the Princes of Wales from the Renaissance to the Present Day shown at the National Museum and Gallery, Cardiff.
In 2005 his paintings featured in Watercolours and Drawings from the Collection of Queen Elizabeth the Queen Mother, at the Palace of Holyroodhouse, Edinburgh and Queen's Gallery, London.
Hugh Buchanan's work has featured in two limited edition publications with accompanying texts by Peter Davidson: The Eloquence of Shadows (1994) and Winter Light (2010). In 2009 his exhibition of library paintings, Enlightenment, was shown at The Old Town House, University of Aberdeen.
In 2013 he was invited to show a selection of library and archive paintings at the Historical Fiction Festival, Summerhall, Edinburgh where his exhibition The Esterhazy Archive was also held. In the same year he was invited by the National Library of Scotland to paint a series of compositions of The John Murray Archive which were exhibited at the National Library in 2015. His painting of Patrick Leigh Fermor's passports was presented to the National Library in 2016. In the same year he was invited by Richard Demarco to paint a series of paintings of the Demarco Archive chronicling Demarco's collaborations with Tadeusz Kantor, Joseph Beuys, Ian Hamilton Finlay and Paul Neagu.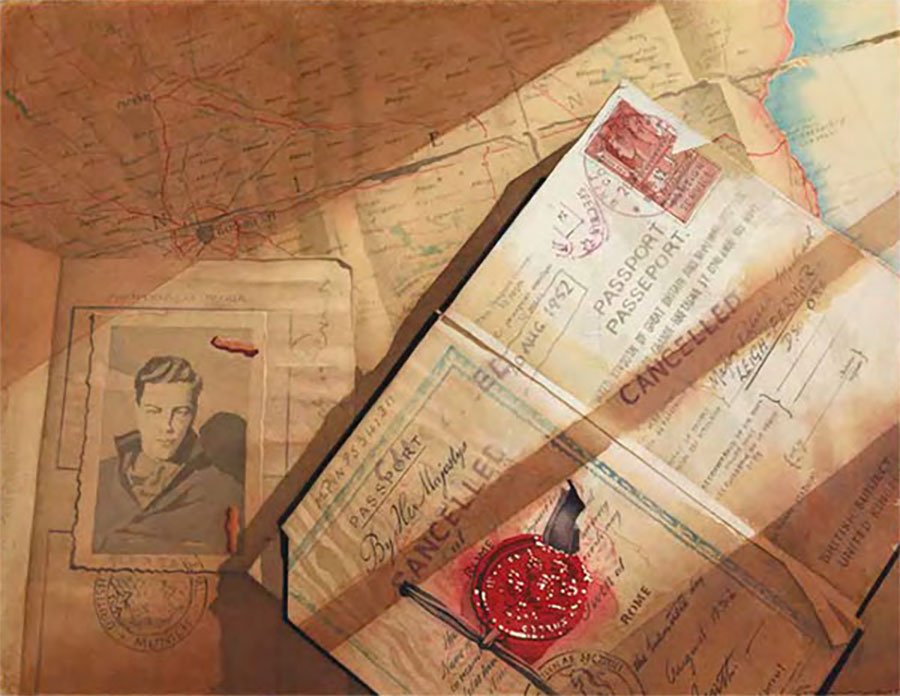 In 2017 his exhibition at the Scottish Gallery in Edinburgh celebrated 250 years of the New Town. In 2018 his exhibition Fragments of a Classical Twilight at the John Martin Gallery, London, examined the Beaux Arts architecture of London and Newport Rhode Island, where, in 2019, he delivered a lecture on his work at the Redwood Library.
Hugh Buchanan has served on the Government Arts and Heritage Advisory committee 1987-88. The Council of the Scottish National Trust 1991-93, Dundee Printmakers Workshop 1995-96, Dundee Contemporary Arts 1996-97 and The Scottish Arts Council 1997-2000.