Hugh Buchanan has collaborated on two books with the poet Peter Davidson.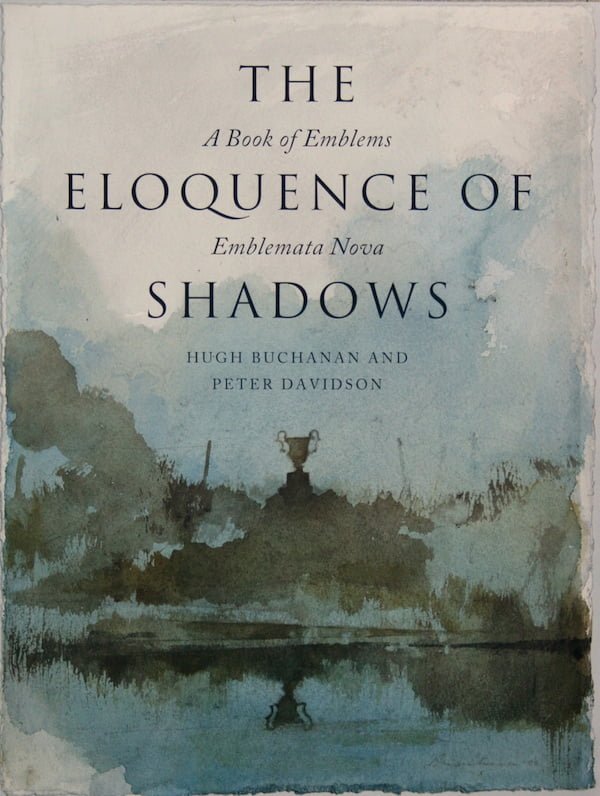 The Eloquence of Shadows
1994
A modern emblem book in Latin with an English translation, was published by Thirdpart Publications. Printed in an edition of 500, it is no longer available.
LVX TACET · LOQVITVR VMBRA
Light is silent, the shadow eloquent.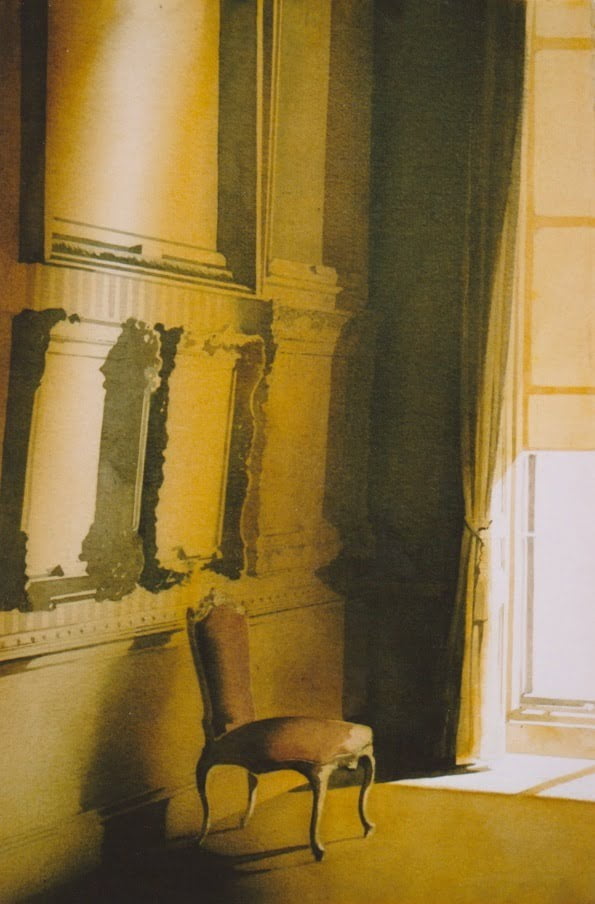 Winter Light
2010
Published by the Old School Press, in an edition of 100. Some copies may still be available.
Silvered windows over glimmering pavements,
thin raindrops on blackened trees.
Afternoon reflects from the varnish of the pictures,
Their subjects lost to the advancing shadows.
Watercolours by Hugh Buchanan, usually of elegant and dramatic architecture – battered or intact – wreathed in Turnerseque veils of colour speak with an ethereal chime like the voices of dead poets. Puzzled about how he might present a suite of new paintings he showed them to his friend, the living poet , composer and scholar, Peter Davidson and their book the Eloquence of Shadows was born. Davidson modelled conversational Latin words and 12 paintings on the emblem books of the Renaissance – picture books of images mottoes and explanatory text.

Dense in its scholarship, radiant in its imagery, the books marriage of two kinds of poetry has been consummated by Robert Dalrymple's handsome design. Among Buchanan's classically inspired subjects are fragments of industrial havoc – pylons, girders, snaking light sources. The Latin sings on, helpfully rendered into English in the margins, providing a timeless, lambent commentary. A scholarly priest found a way to accommodate electricity sub station, word processor and aftershave in the ancient tongue.

W Gordon Smith SCOTLAND ON SUNDAY
The Eloquence of Shadows is a collection of watercolours by the artist Hugh Buchanan with verse by poet Peter Davidson. The pair are devotees of the classical Scottish artist Ian Hamilton Finlay and are no modernists – but they believe certain modern structures such as pylons, cranes, and even fluorescent builders tape can be things of beauty.

Joan McAlpine SCOTSMAN
…finally an oddity…Peter Davidson provides a series of prose poems in contemporary latin (plus very free translations) to accompany Buchanan's mysterious and ravishing watercolours of classical landscapes, urns and shattered columns. A bizarre beauty.

Elspeth Barker INDEPENDENT ON SUNDAY BOOKS OF THE YEAR 1994
…'electricity sub station' 'statio minor electricitatis' provides a flavour of the modernity lurking in this superficially archaic sounding book. So far from being nostalgia merchants, Buchanan and Davidson have thrown down the gauntlet to Nimbies by proclaiming the aesthetic relevance of electricity pylons.

THE SUNDAY TIMES
…the most abstruse artwork of the year, (and a delightful one) is the Eloquence of Shadows…

THE DAILY TELEGRAPH